Chinese e-commerce live commerce is booming. Live commerce has become a very popular marketing method in recent years, and it is also a must for major platforms, anchors and brands.
China has become the "world leader" in live commerce, and it is estimated that the amount of Chinese live commerce market will exceed 4.9 trillion RMB in 2023.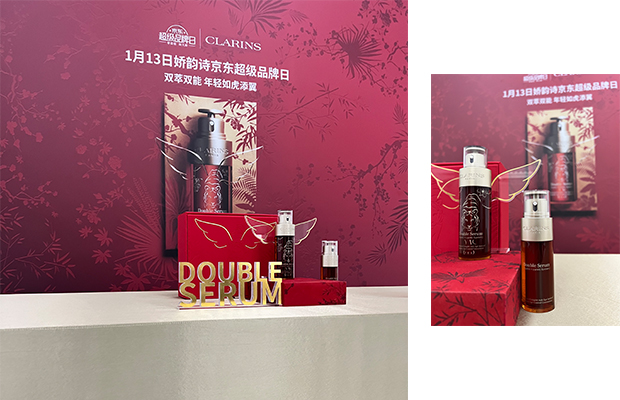 Clarins, a French luxury skin care brand, started in 1954. Clarins brought the Limited Edition Gold Revitalizing Repair Essence to the JD Super Brand Day this time.
Clarins invited Dilraba, the brand spokesperson, to be a guest at the JD.com live commerce studio for the New Year. Although there are only a few hours of live commerce, the quality of the decoration of the live commerce studio also directly reflects the brand image.
It is still remembered the live commerce debut of a luxury brand on Xiaohongshu in March 2020. Although fashion bloggers and well-known actors were invited as anchors, however, the decoration of its live commerce studio was too "cheap". There is no "luxury" impression which the brand is carefully created. This has caused heated discussions on the entire Internet.
A successful live commerce starts with a high-quality live commerce studio. The quality of the decoration of the live commerce studio can reflect the professionalism of live commerce delivery, make the user experience better, and make it easier to be selected as the anchor's preferred channel, so it will greatly increase the sales.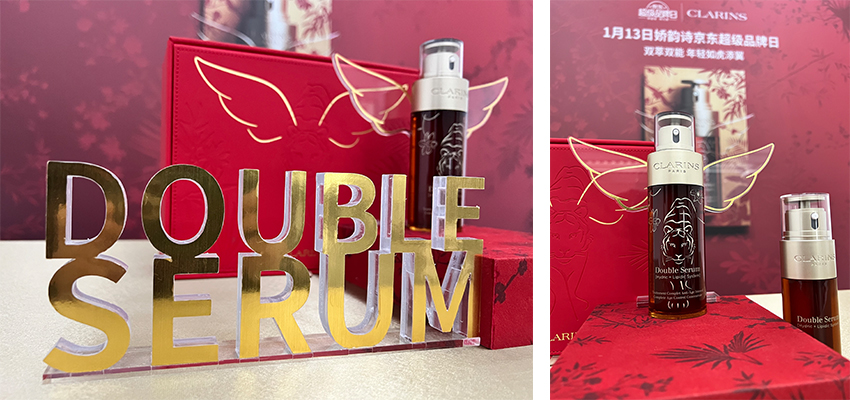 The unique live commerce studio scene can help the store attract buyers, increase the shopping time, and bring a better shopping experience.
It took less than a week for Clarins' New Year's live studio project from confirmation to implementation. Candex's flagship product, the Bravo™ toolless construction system, made a great assist once again. The modular products can not only better meet customer needs, but also make construction faster and more efficient.
The live commerce of major platforms are booming, and the market demand for the decoration of live commerce studios is also increasing. The toolless installation design of the Bravo™ system is ideal for quick disassembly and assembly in such temporary scenarios.
As a luxury skin care brand, Clarins has strict requirements on the decoration of its own live commerce studios, and all details have high standards. Candex escorts the live commerce events with excellent product quality.
Seeing the micro-knowledge, the live commerce studio decorated by Candex, every details can reflect the strong strength of Candex.
If you also want to decorate the live studio, come and contact us~

Want to make the brand more dazzling? Come contact us.

---
Post time: Jan-13-2022