The shop window is the face of a retail store. Driven by today's "eyeball economy", window display has become one of the important marketing methods for new retail.
Window display design is one of the most intuitive, vivid and effective marketing methods to convey brand information. Excellent window design can stimulate consumers' enthusiasm for consumption, and can also strengthen brand impression.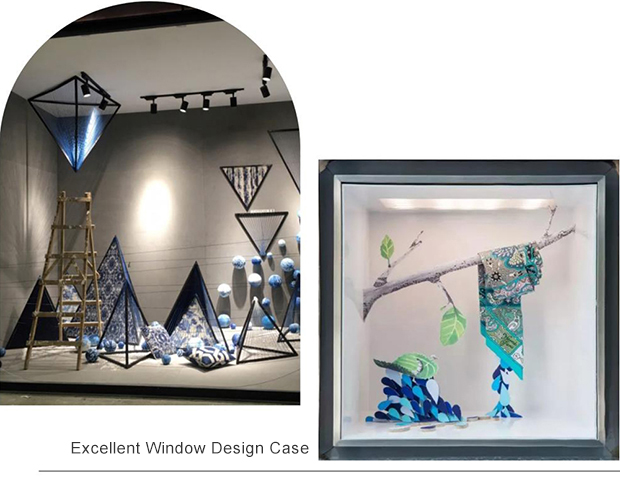 Founded in 2000, HAZZYS is a British-style clothing brand. The window design of clothing brands has always been at the forefront of visual marketing.
The 1928 trench coat series is one of the main products of HAZZYS in spring 2022. The spring window will also be designed around the theme of the 1928 trench coat. In order to reflect the toughness and handsomeness of the trench coat, HAZZYS uses metal materials for the collar, sleeves and belts on the trench coat. At the same time, various details such as leather belt loops, top-quality cotton yarns and horny buttons can highlight the quality of the clothes.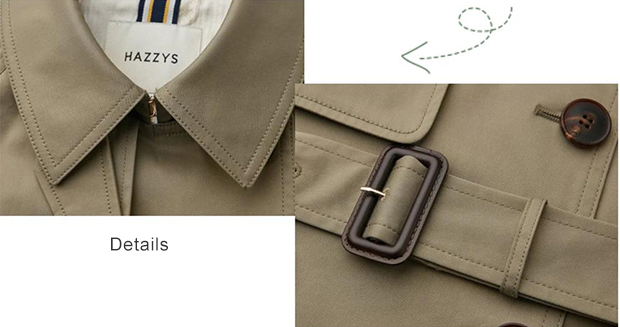 Candex built a windbreaker production scene in the window design, showing the complex production process of windbreaker, thus reflecting the delicate beauty of windbreaker.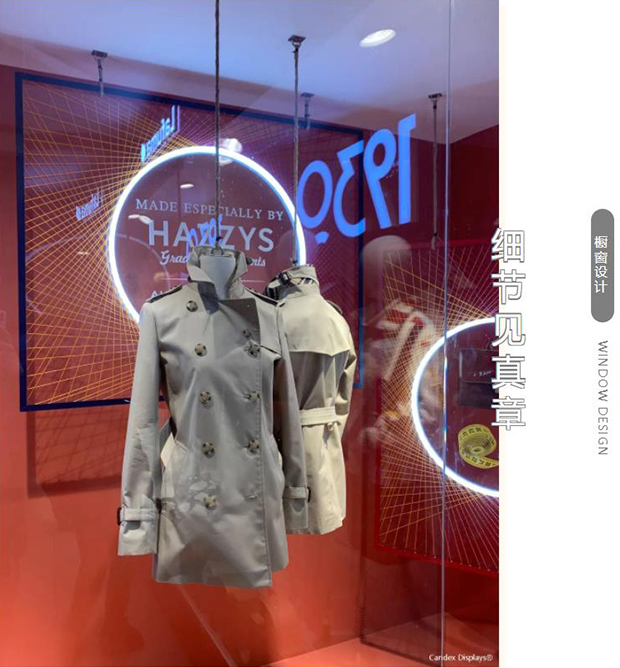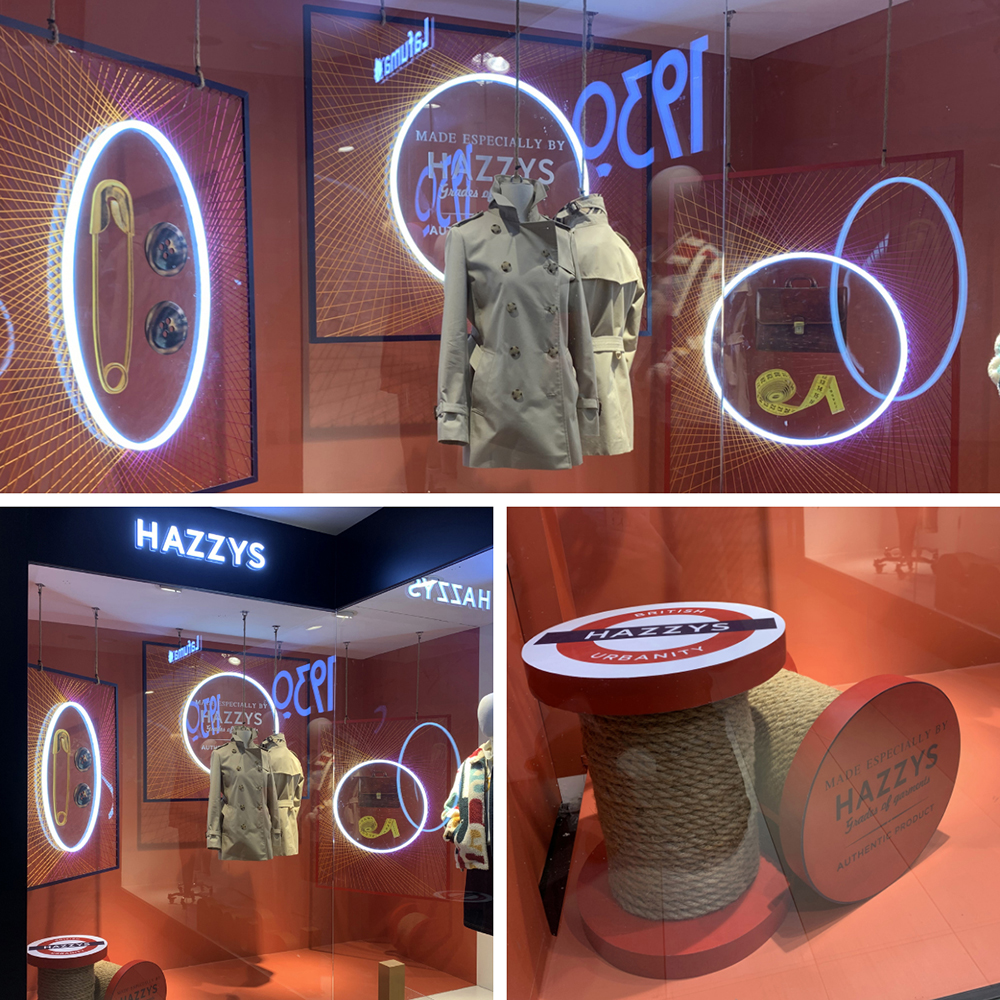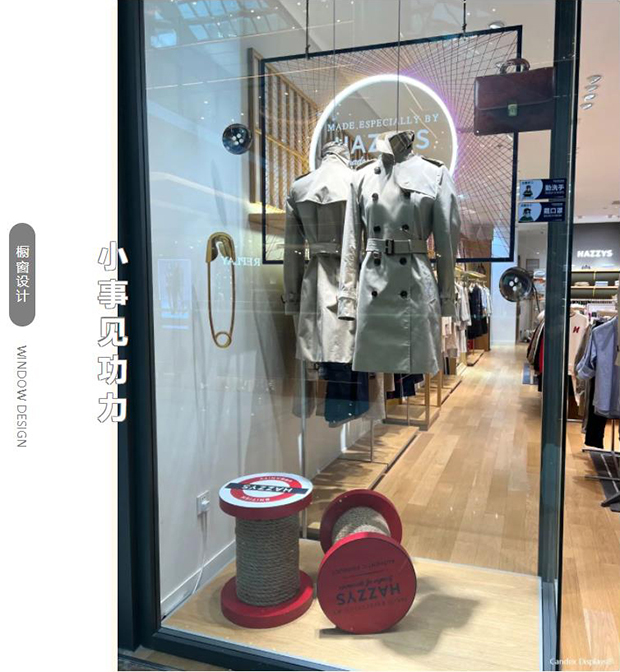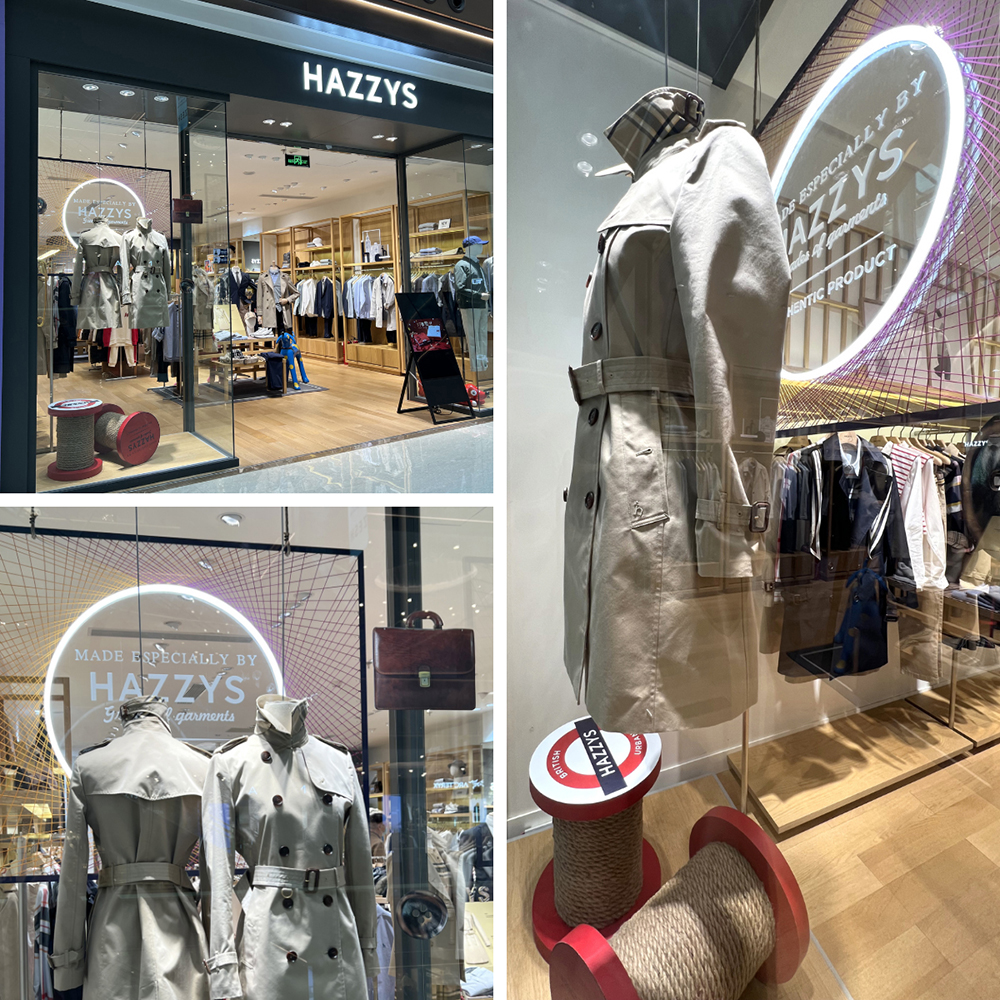 In the window design, Candex combines the soft cotton thread with the tough linear frame, and lining it with light and shadow for a strong contrast. This not only reflects the stiffness of the windbreaker, but also reflects the softness and elasticity of the top windbreaker fabric. The two complement each other and complement each other. Spring's new image window has been first unveiled in HAZZYS Shanghai Ganghui Hang Lung Store, Guangzhou Tianhe Store, and Beijing Oriental Xintiandi Store.
The first impression of offline consumers on retail commercial space is the shop window design. Excellent window design can show the beauty of every square inch and have a positive impact on the brand.
Want to make the brand more dazzling? Come contact us.

---
Post time: Mar-10-2022