On January 13, 2022, Callaway's 2022 new product launch conference was grandly opened at Lounge By Topgolf in Shanghai's Central District Plaza. At the same time, Callaway's official WeChat and T-mall flagship store were also broadcast live online.

CALLAWAY GOLF is a global golf equipment manufacturer, born in 1982. Manufactures and sells a wide range of golf clubs, golf balls and accessories in more than 110 countries and regions around the world.
2022 marks the 40th anniversary of the Callaway brand. On this special day, the new Callaway showroom was officially opened.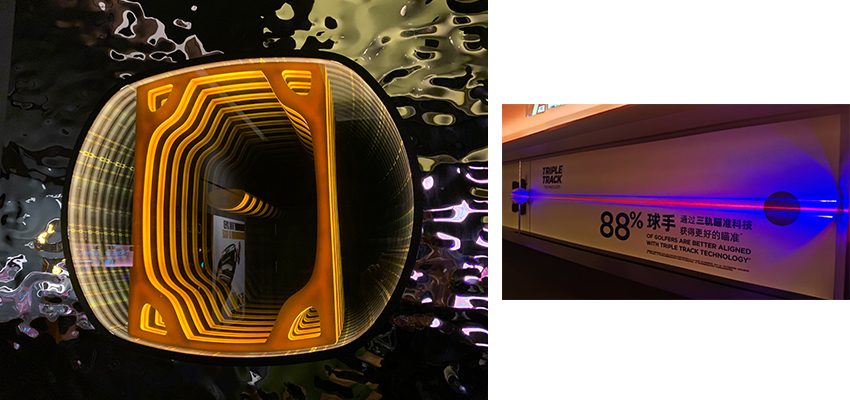 The meeting room and the showroom are both designed in black and gold color with a sense of luxury. The combination of black and gold has always been the darling of designers. The classic combination of black and gold colors enriches the level of visual senses. It exudes a strong aura, and it is also a trendy choice, reflecting nobility and sparkle.
This time, the Callaway new product launch conference invited famous actor Wang Zhiwen, Chinese fifth-generation film director Tian Zhuangzhuang, badminton Olympic champion Cai Yun and former CBA star Meng Duo and other guests.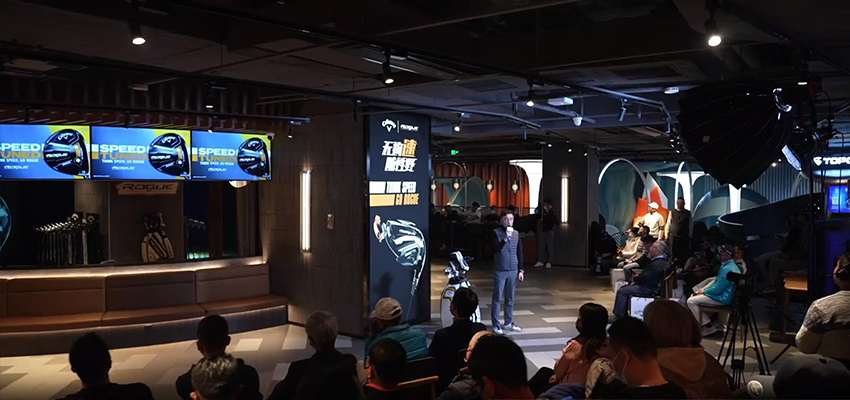 Star compere Elin also invited Badminton Olympic champion Cai Yun, professional golf commentator Hei Jiantao and Callaway gold coach Dai Lei to test the new RogueST series through online live broadcast.
Candex is honored to be the service provider of Callaway's new product launch conference. The pursuit of extraordinary, never limit, is the brand philosophy that Callaway upholds, which also coincides with the company philosophy of Candex.
Under the escort of the professional team of Candex, the Callaway's event came to a successful conclusion. Together with the future, in 2022, Candex and Callaway will accompany them to "unrestrained speed and wildness!"
Want to make the brand more dazzling? Come contact us.

---
Post time: Jan-18-2022